Description
The key to building a long-lasting relationship with your clients is to become more than just their accountant. Your clients already trust you with their tax and compliance work, but why not take it to the next level. By learning how to play the 90-day money game, you can help your clients elevate their income and take their earning power to the next level. Once you master the philosophy and practical tools for yourself, they can be easily shared with your own clients. Many clients silently suffer financially and are afraid to ask for help. By helping them play their own 90 day money game, you can support their financial wellbeing and turn good clients into GREAT ones!
Here's how it works:
Take your money challenges and turn them into money confidences by playing the 90-day money game. We will address three areas:
INCOME – creating and working toward a Bold Money Goal
IMPACT – expanding your reach in the world with clients and contacts
INNER PEACE – turning the stress around income creation into a fun, peaceful experience. Reclaim your personal power around this important topic!
Don't stay stuck in your story, waiting for the outside world to change before you claim your financial success. Action that is fueled by stress is inefficient and exhausting. Learn how to take action from inspiration. Discover a new way to think about money creation and nourish yourself in the process.
Remember…You are you OWN economy. Learn how to create this reality now!
The next 90 days will pass by one way or the other – let's decide to use that time in a clear and direct way to create a Money Breakthrough!
Learn this winning philosophy for yourself and then use these principles and tools in your work with clients.
Basic Course Information
Learning Objectives
How to choose a Bold Money Goal
The counter-intuitive approach to taking effective actions that really works!
Money Mindset – what it is and how to master it as your foundational piece to financial success
The ripple effect of expansion – how changing your relationship with money changes every other aspect of your life as well
Learn the mechanics of playing the game – how to start, track and keep going in the direction of success
An in-depth discussion of how to create an environment that supports your success rather than drains it
How to create your Success Team
A simple EFT (emotional freedom technique) process that will melt the stress of everyday living and keep you focused on your goal
Using the wallet process to give money a good home
Daily habits that help multiply your successful experiences
How to share your plan, take actions and cultivate resiliency
Use these principles, tools and exercises to help your clients thrive
Major Subjects
Financial Stress assessment
Money Creation
Mindset
Limiting Beliefs
Resiliency
Skill & Talents Inventory
Success Teams
Money Breakthrough
Nourishing the seeds of opportunity
Environment Matters
Success Habits
EFT for Stress
Faculty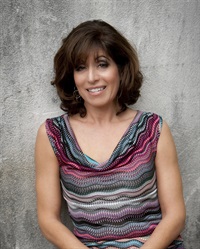 ---
Joy Principe, a Success and Wellbeing Coach and a CPA brings a diverse background to her work. She has been an entrepreneur and CPA business owner for 25 years, and she is also trained as a Certified Rubenfeld Synergist, a Transformative Coach and yoga teacher. She has been leading groups for over 10 years with her rare blend of analytical and creative qualities that inspire people to their personal greatness in a very practical and playful way.
Her group programs and one-on-one sessions are focused on leading businesses and individuals to meaningful and sustainable success and happiness. Simply put, she guides people in creating their ideal lifestyle.
---
Dates
Sat, Apr 08, 2023 - 12:00pm to 03:51pm MDT
Tue, Apr 18, 2023 - 08:00am to 11:51am MDT
Fri, Apr 28, 2023 - 12:00pm to 03:51pm MDT
Tue, May 02, 2023 - 08:00am to 11:51am MDT
Thu, May 11, 2023 - 12:00pm to 03:51pm MDT
Sat, May 20, 2023 - 08:00am to 11:51am MDT
Fri, Jun 02, 2023 - 12:00pm to 03:51pm MDT
Mon, Jun 12, 2023 - 08:00am to 11:51am MDT
Mon, Jun 19, 2023 - 12:00pm to 03:51pm MDT
Fri, Jun 23, 2023 - 08:00am to 11:51am MDT
Additional Info
Basic Course Information
Prerequisites
None
Advanced Preparation
None
Designed For
CPA's, Entrepreneurs, Team Leaders
Original Recording Date
03/2021
Yellow Book
No
Course Developer
Joy Principe
Date Added to Catalog
03/03/2021
Additional Information
Complaint Resolution Policy
Please contact Anne Taylor for any complaints. anne.taylor@acpen.com, (972-377-8199).
Official Registry Statement
Business Professionals' Network, Inc. is registered with the National Association of State Boards of Accountancy (NASBA) as a sponsor of continuing professional education on the National Registry of CPE Sponsors. State boards of accountancy have final authority on the acceptance of individual courses for CPE credit. Complaints regarding registered sponsors may be submitted to the National Registry of CPE Sponsors through its website: www.nasbaregistry.org
Instructional Delivery Method
Group Internet Based
Course Registration Requirements
Online Registration
Refund/Cancellation Policy
Please contact the ACPEN help desk 1-877-602-9877 or help@acpen.com if you wish to cancel your attendance for a previously purchased webcast and are requesting a refund or transfer.
Promo Video
Reviews
Overall:
4.4
Total Reviews: 23